If you want to upload a CV to the Career Center, please make sure that it is in the correct format: it should be saved as a

PDF file

and should not be larger than

1.5 MB

.
Why are only PDFs accepted?
PDF files offer two advantages over other file types (such as Word, etc.):
1) The file always looks the same
With a PDF file it doesn't matter if the recruiter has the same fonts and the same version of Word installed, your CV will always look the same. Tables, paragraphs, etc. will not move around. So your CV will stay readable and professional.
2) The file is more secure
Word files may contain viruses. It is therefore not recommended to open Word files from unknown sources, as they may install harmful software on your computer. This is not the case with PDF files.
Why should the file not be larger than 1.5 MB?
To be compatible with the ATS (Applicant Tracking System) of many employers, your CV should not be too heavy. In fact, you can save a high-quality looking CV of only 1.5 MB in size.
Most of the time, your file will become heavy due to images and logos. On Word, for example, you can click on File > Reduce file size to reduce all the images in your document at once. You can delete cropped areas of images. Even if you reduce the size to HD or print, your file size will decrease significantly.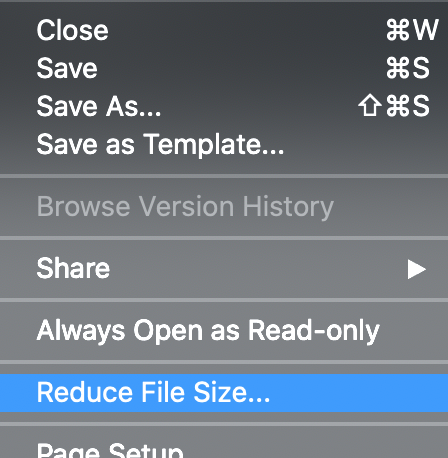 Should this not be enough, you can use a tool to compress your PDF file.
If your CV is in the correct format and size and you still can't upload it, please don't hesitate to contact us.
You can't find the answer ? Ask us your question
here.