If you only see the "Save" button but no "Apply" button, it means that this job ad is not available for your profile. Employer sometimes choose to restrict a job ad to certain study courses that they find most relevant for the role, to save time for students that might not fit what they are looking for.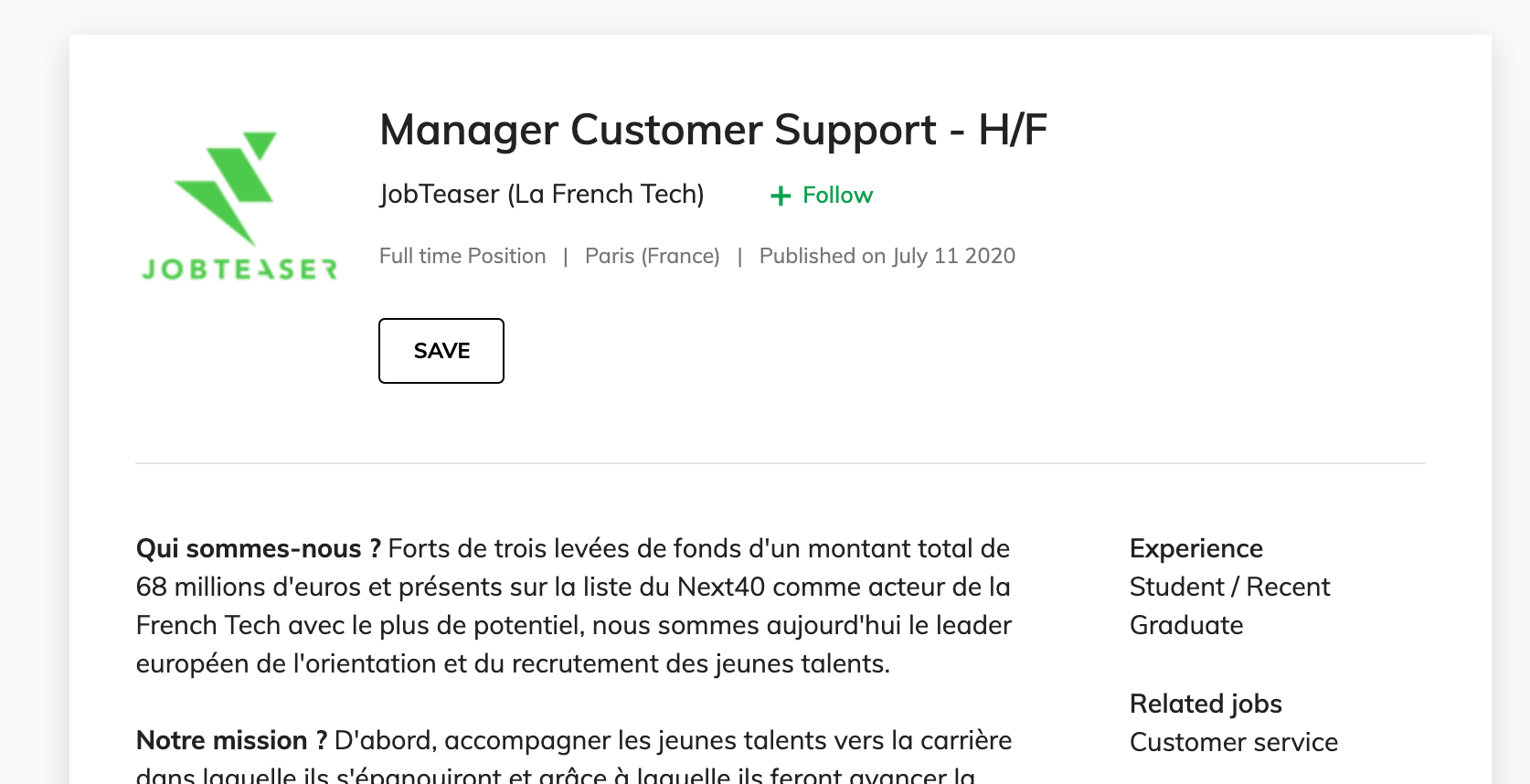 If you cannot apply to a job ad, please check if you have a course filled out in your profile and if it is the right one.
In case this job ad has been sent to you by your university, do not hesitate to contact them directly.
If, despite all our amazing articles, you need help, you can contact us via support.student@jobteaser.com. Please attach :
a screenshot of the problem

your login email

the name of your university