Need to change the language of your Career Center? 👀
From the login page of your Career Center, ensure to scroll to the bottom of the page where you can find the different locales that your university has chosen.

Once you've logged in, to permanently switch your Career Center and its content into another language, please go to the dashboard and select "Edit my criteria" under the "My criteria" title.

In section 3 "Languages", you are able to change the website's language.

You are also able to select additional languages below, so you will see the content also available in these languages. The main language will also be the language, in which you receive emails from the Career Center.
It is also accessible to change the languages on the bottom right corner of your Dashboard: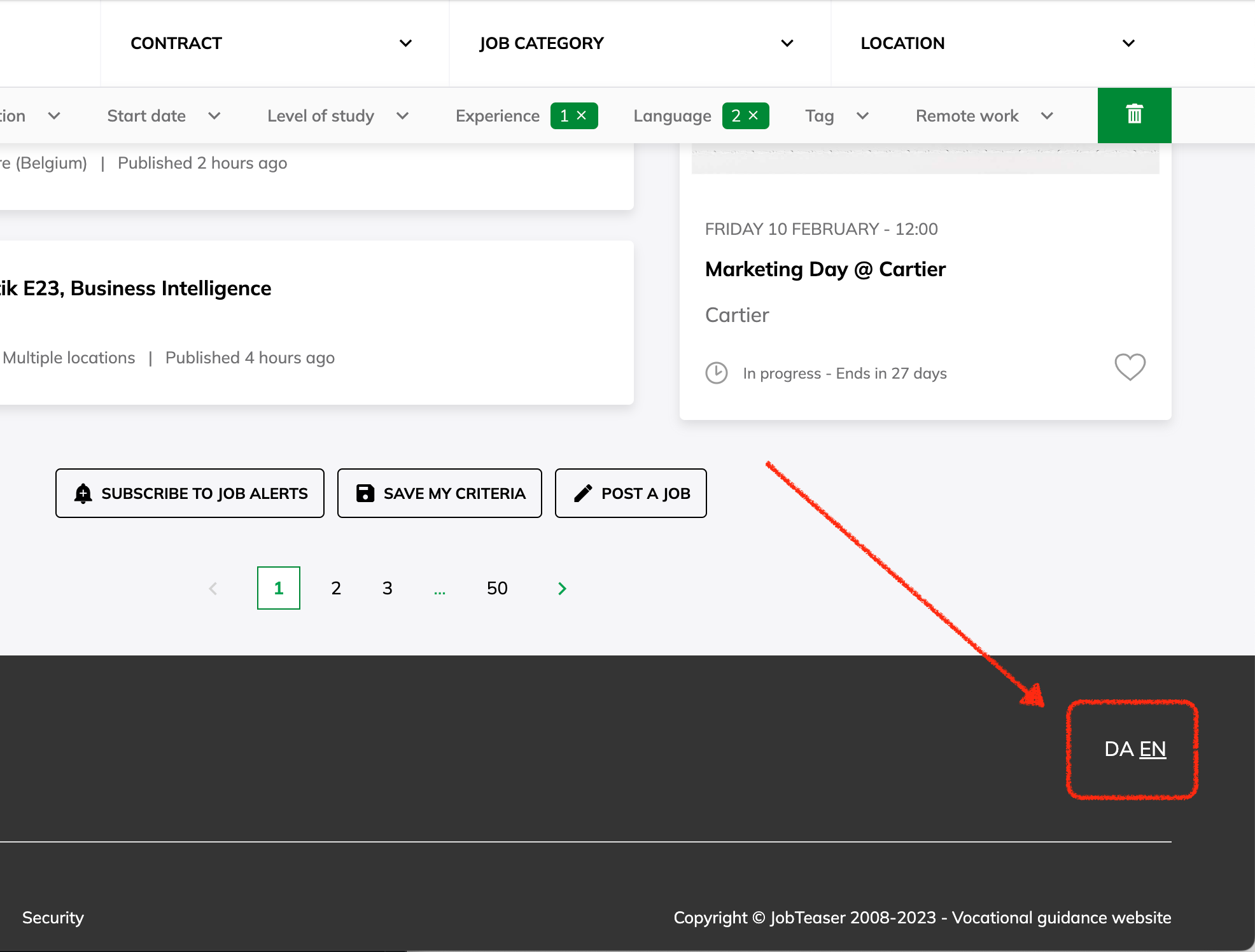 Still having issues?
Contact us at support.student@jobteaser.com with your Big Three!
👀 The Big Three
the email address you use to log into your JobTeaser account
your university/institution
a screenshot, screenrecording, link(s), or some type of evidence of your issue