If you want to post a job ad on the Career Center of your institution, please note that you can do it directly from your account.
For this, go to the module "Jobs".
You will find under the search bar on the right, a button "Post a job" giving you access to a dedicated form.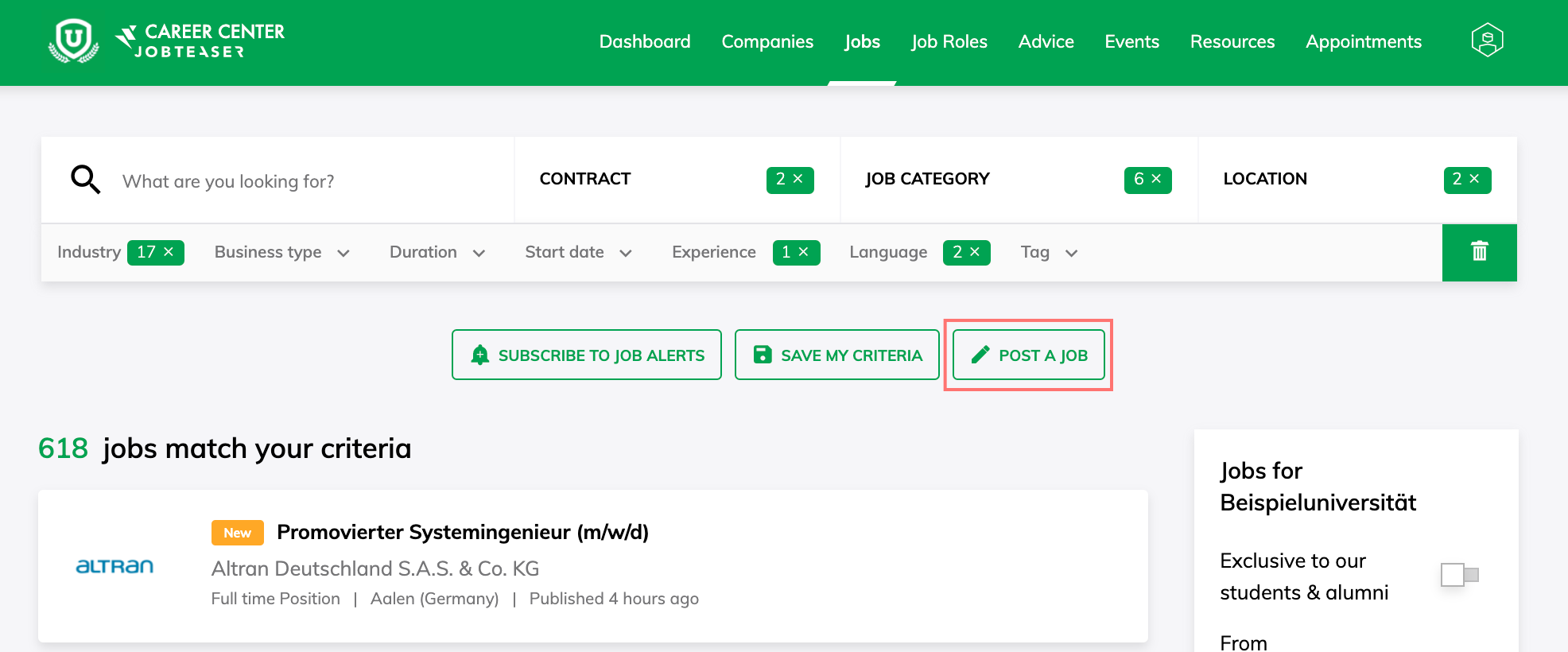 Side note:
This button might not be available in every Career Center. If the button does not exist for you, please contact your Careers Service department directly via email to learn about how to post a job ad in your Career Center.
If, despite all our amazing articles, you need help, you can contact us via support.student@jobteaser.com. Please attach :
a screenshot of the problem

your login email

the name of your university